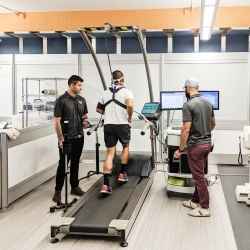 B.S. in Exercise and Movement Sciences
Students interested in biomechanics, exercise physiology, motor control, motor learning and development, sport and exercise psychology, sport history, sport sociology, sociocultural studies of physical activity, urban youth development and physical or occupational therapy. Qualified students will be equipped with the skills and knowledge needed for advanced study in any of the above-mentioned domains or for employment in fitness settings, physical activity programming, the sports media, sports industries and as consultants for agencies developing sports policy.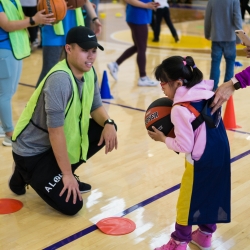 B.S. and Credential in Integrated Teacher Education Program
The Integrated Program of Professional Preparation consists of a four-year Physical Education Teaching Education program. Students will complete the required courses for the major in three years and during the fourth year take the courses required for the single subject Physical Education credential (Student Teaching requirements). In general, the Integrated Program comprises courses already offered in the Subject Matter program approved by the California Commission of Teaching Credentialing (CTC) and the Secondary Education department. In addition, students will have the option to add the Adapted Physical Education authorization to their credential by completing all required courses.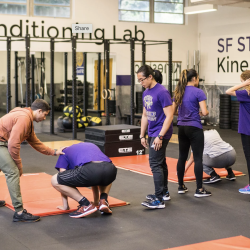 Minor in Athletic Coaching
For students who are interested in coaching and/or pursuing a career in coaching. It provides the knowledge and skill base required for coaching club, school, and community athletic teams.