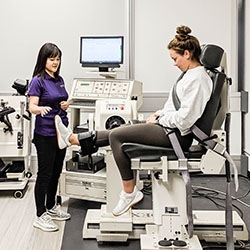 Bachelor of Science in Kinesiology
The Department of Kinesiology offers two concentrations for undergraduate students pursing a Bachelor's Degree in Kinesiology: (1) Exercise and Movement Sciences and (2) ITEP- Physical Education. This program is available for upper division SF State students or transfer students. Learn more about impaction and program admission.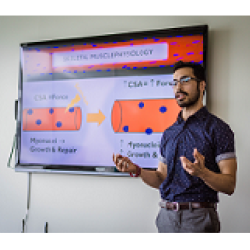 Master of Science in Kinesiology
Our graduate program provides students with an interdisciplinary approach to advanced study and research in kinesiology. We provide students with the scholarly and applied tools from the perspectives of exercise physiology, movement science and social science to address problems and advance knowledge related to exercise, fitness, motor development, sport, coaching, psychological well-being and daily physical activity.  
The 30-unit Master of Science degree includes 9 units of required core courses in addition to 15-18 units of elective courses and 3-6 units of culminating experience work. Students are encouraged to choose electives that will best meet their professional and personal needs in consultation with their faculty advisor. Most students complete their degree requirements in two years.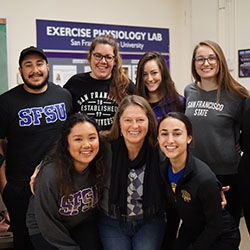 Kinesiology Scholars Program
The Kinesiology Scholars Program is designed for exceptional undergraduate students in Kinesiology who would like to complete both their bachelor's and master's degrees in a shortened time frame (5-5 1/2 years). The program provides an excellent opportunity for students to further enhance their knowledge base and academic skills in the field of kinesiology while reducing the overall cost of the graduate degree. It also allows students to develop more competitive applications to doctoral programs (e.g. Physical Therapy, Medicine, Kinesiology) and improve their employment opportunities.