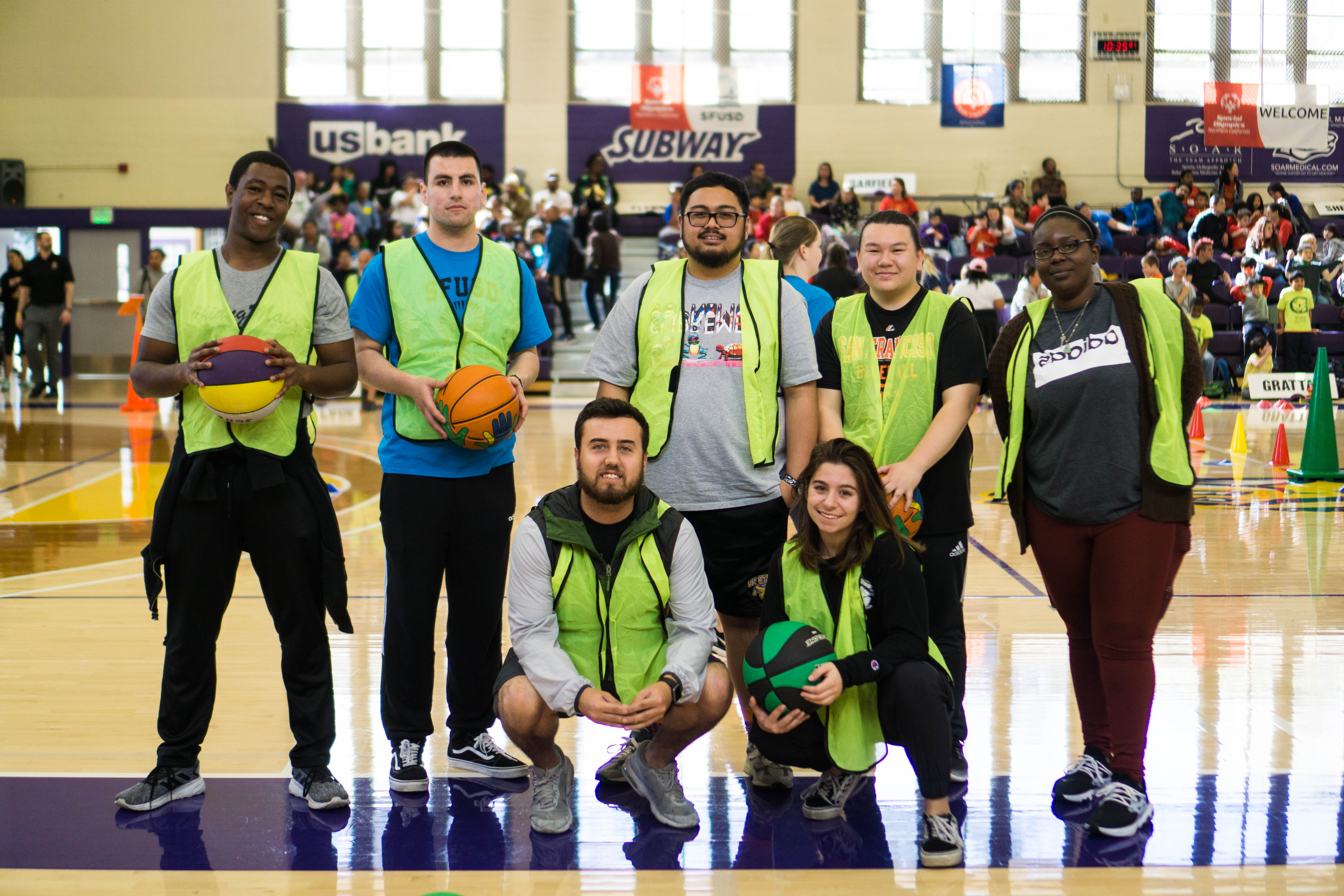 The Integrated Program of Professional Preparation consists of a four-year Physical Education Teaching Education program. Students will complete the required courses for the major in three years and during the fourth year take the courses required for the single subject Physical Education credential (Student Teaching requirements). In general, the Integrated Program comprises courses already offered in the Subject Matter program approved by the California Commission of Teaching Credentialing (CTC) and the Secondary Education department. In addition, students will have the option to add the Adapted Physical Education authorization to their credential by completing all required courses.
Application Process
Current SF State Students:
1. Submit a 'Change of Major' request via your student center
(a. On the left side drop down menu - select "Change of major")
(b. Select our College "HSS - Health and Social Sciences" and select our "department/concentration" that you wish to apply for)
Please allow 3-10 business days for our department to approve your request. 
Transfer Students
1. Submit official Cal State application and indicate the concentration to which you are applying (i.e., Exercise and Movement Science or Physical Education).
2. Submit all documents to complete the SF State application to:
            San Francisco State University
            Undergraduate Admissions
            1600 Holloway Ave,
            San Francisco, CA 94132
Be sure to check emails from Admissions for directions and deadlines. You can also check your application status here. Transcripts must include Fall grades (Do not submit transcripts to Kinesiology Department; send directly to Admissions).
For inquiries about the impaction process or admission into Kinesiology contact Angelina Wong (email: kinesiol@sfsu.edu).
Each student in the Integrated Teaching Education Program meets the CSU Early Field Experience requirement for the SF State Single Subject Credential Program of 45 hours and develops curriculum and instruction skills. Students enrolling in KIN 581 are assessed through a version of the EDTPA required for a credential certification that has been adapted for the development of beginning teaching skills, planning, assessment analysis, class video recording, and co-teaching. For curriculum and instruction, the courses KIN 401 and KIN 580 require that students present a curriculum, a unit plan, and a lesson plan for one grade level. The instructional analysis courses KIN 310, KIN 312, and KIN 314 refine teaching skills using specific pedagogical strategies for physical education content. In KIN 384GW students learn about assessment, data analysis, and different methods of providing feedback to K-12 students.
Students should formally apply to the Single Subject Physical Education Credential program when in the final semester of completing unit requirements (pre-requisites, 17-18 units; core requirements, 22 units; and physical education teaching education requirements, 28 units).
Students in ITEP have the option to add the Adapted Physical Education Specialist Program by completing the following courses below: 
KIN 536 Introduction to Adapted Physical Education (4) 
KIN 537 Movement for Individuals with Severe Disabilities (3) 
KIN 538 Therapeutic Exercise (3)
KIN 539 Motor Assessment of Individuals with Disabilities (3) 
KIN 630 Internship in Adapted Physical Education (3)
If you are interested in learning more about this program, please contact our program coordinator, Dr. Andy Yao (yaoa@sfsu.edu). 
For non-matriculated SF State students: 
If you are a current Physical Education teacher interested in the APE added authorization, you may enroll in these courses through our College of Extended Learning's Open University. Tuition cost is $395 per unit. 
Courses are reserved for current SF State students. If there are remaining seats available during open registration, you may request to add these courses. 
How to register/enroll: 

Create a CEL account
Contact Dr. Yao for a permit code to add the course
Add the course through your student center using the permit code. 
Pay your fees through your student center.