Graduate Program: Master of Science (M.S.) in Kinesiology
Welcome from the Graduate Coordinator
Welcome to the website for the graduate program in Kinesiology at San Francisco State University. Please browse for information about the application process, advising, degree requirements, course offerings, alumni, and faculty and student research. As a faculty, we are committed to providing students with a rigorous graduate education in preparation for careers in a wide variety of allied fields as well as for further graduate study. If you have any questions about our program or the application process, please feel free to contact Dr. Veri at mjveri@sfsu.edu. 
Dr. Maria J. Veri, Professor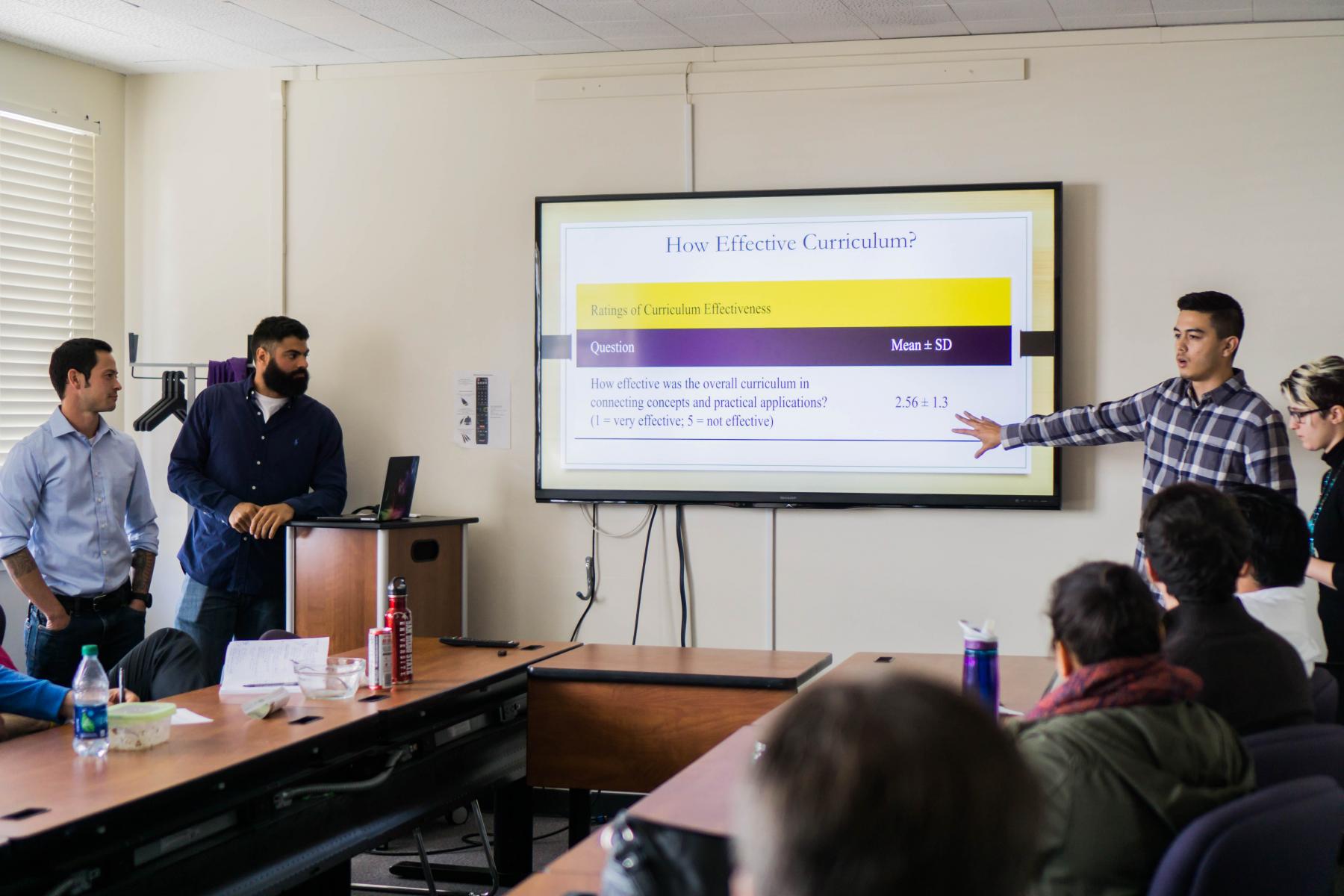 About
Our graduate program provides students with an interdisciplinary approach to advanced study and research in Kinesiology. We provide students with the scholarly and applied tools from the perspectives of exercise physiology, movement science, and social science to address problems and advance knowledge related to exercise, fitness, motor development, sport, coaching, psychological well-being, and daily physical activity.  
The 30-unit Master of Science degree includes 9 units of required core courses in addition to 15-18 units of elective courses and 3-6 units of culminating experience work. Students are encouraged to choose electives that will best meet their professional and personal needs in consultation with their faculty advisor. The majority of students complete their degree requirements in 2 years.
Admission Requirements
A minimum undergraduate GPA of 3.0 in the last 60 units.
A Bachelor's degree in Kinesiology, or related field, and statistics course.
Prerequisite courses must be completed prior to taking individual graduate program courses (see bulletin).
The GRE is no longer required.
International students must achieve a minimum TOEFL score of 550 (paper); 213 (computer); 80 (internet) or 7.0 (IELTS).
Students who have completed or are currently enrolled in a credential program are also eligible and encouraged to apply.
Prerequisites:
Exercise Physiology Emphasis:
Human Anatomy (4-5 Units)
Human Physiology (4-5 Units)
Exercise Physiology (3 Units)
Statistics (3 Units)
Movement Science Emphasis:
Human Anatomy (4-5 Units)
Human Physiology (4-5 Units)
Statistics (3 Units)
Biomechanics (3 Units)
Motor Learning (3 Units)
Physical Activity Emphasis:
Youth Development (3 Units)
Sport/Exercise Psychology (3 Units)
Motor Learning (3 Units)
Cultural/Sociological Perspectives (3 Units)
Motor Development (3 Units)
Deadline 
Prospective students are encouraged to check out the Graduate School Guide.
Spring admission deadline:  November 1
Fall admission deadline:  April 1 
Application Process:
Step One:
Prepare application materials in advance before starting the online Cal State Apply application. 
1. CV/Resume which includes your degree(s) and relevant work experience
2. Statement of purpose identifying the emphasis you wish to apply for, any specific areas of study within the emphasis, your personal and professional goals.
3. Test score report for the  TOEFL (only required for international students)
4. Teaching credential (if applicable)
5.  Licenses (MD, OT, PT, etc., if applicable)
6.  2-3 letters of recommendation which describe the recommender's opinion of your work ethic, desire to continue in the field of Kinesiology, and possible success in the program.  ​
7. Unofficial transcript(s)**
**You are required to upload .pdf copies of unofficial transcripts from each college or university attended (including study abroad coursework, or community college coursework, even if this coursework appears as transfer credit on your degree transcript).  Full academic disclosure is required.  Photographs or screenshots of transcripts will be rejected.  An incomplete academic history will significantly delay review of your application.  The Division of Graduate Studies may request official transcripts from you at any point during the application review process.  If selected for admission, you will be required to submit official transcripts to the Division of Graduate Studies in order to secure your offer of admission.
Step Two:
1. Complete the online application for graduate admission and upload your unofficial transcripts and application documents to the 'Program Materials' section of CAL STATE APPLY.
2. Create your account AND Complete your profile.  
Notes:
Students who will study on a F1/J1 visa must select Non-Resident for U.S. Citizenship Status under your Extended Profile.
You will only see a list of programs that aligns with your academic degree objective.
Step Three:
Please be prepared to answer the following questions in the Cal Apply application:
What is your undergraduate major?
What is your intended research focus for this graduate program?
Have you identified a faculty member(s) with whom you would like to work?
What are your career goals after finishing the MS degree?
Are you interested in a Graduate Teaching Assistantship?
We would love to hear how you're doing and where you are!
Please complete our alumni survey below.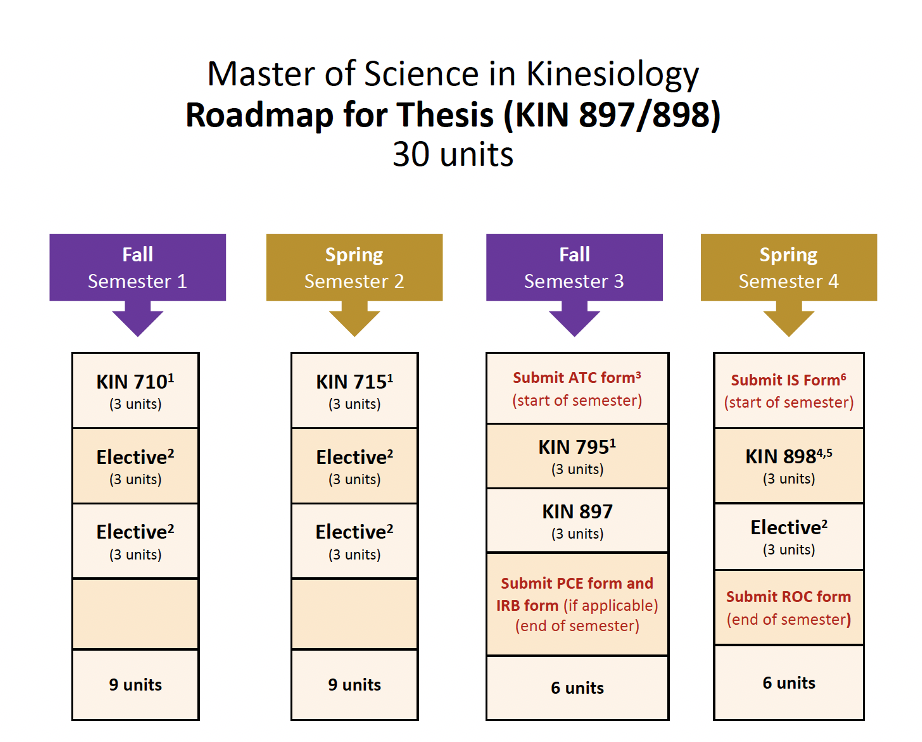 Additional Information
Videos