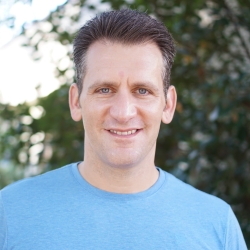 David Walsh
Gator Camp Director
Dr. David Walsh, Professor in the Department of Kinesiology at SF State, has over 20 years of experience with the development, implementation and research on physical activity-based youth development programs. He annually hosts the San Francisco State University Gator Youth Sports Summer Camp, a program with a 30 year history.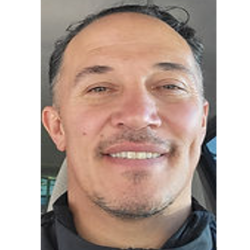 Donnell Scobie
Gator Sports Camp Assistant Director
Donnell Scobie has earned his undergraduate degree and master's degree from the Kinesiology Department at SFSU. He has been working with Gator Camp since 2011 and runs the daily operations of the camp. He is currently a full time teacher at Roosevelt Middle School.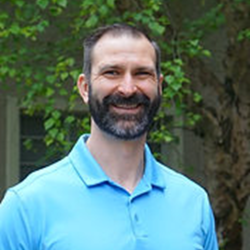 Kent Lorenz
Gator Start and Gator Strong Director
Dr. Kent Lorenz is a Certified Strength and Conditioning Specialist (CSCS) and Certified Personal Trainer (CPT) through the National Strength and Conditioning Association (NSCA), as well as a CrossFit Level 1 Trainer, and has been coaching and training for over 15 years.  He has been teaching strength and conditioning, physical education, and physical fitness for more than 13 years at three different Universities.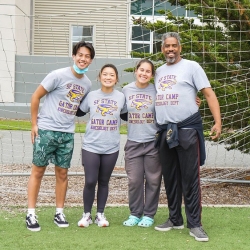 Camp Lead Instructors
The Lead Instructors for our camps are a variety of educators, many who have received a Bachelor or Master degree in our Kinesiology Program, and have expertise in specific activities for each camp.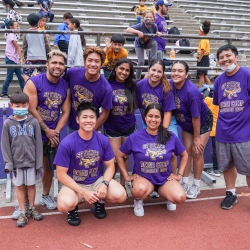 Camp Counselors
Our camp counselors are dedicated undergraduate students in the Department of Kinesiology at SF State University committed to serving SF State and the community. As part of their graduation requirement to earn a Bachelor of Science in Kinesiology, graduating seniors are require to complete research or community internship in Kinesiology. These students have selected to complete their graduation requirement by serving as camp counselors for Gator Camp.