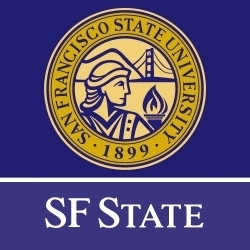 Nick Torres completed his MS in Kinesiology at San Francisco State University in 2012. He is a Lecturer in the Department of Kinesiology at SFSU and the Head Distance Coach at Covent & Stuart Hall High School for the Cross Country and Track & Field teams. He specializes in coaching, applied exercise physiology, and strength & conditioning. Nick has over 10 years coaching and teaching at both the High School and College levels where his student athletes have competed for championships and attained multiple scholarships. 
 
Research Group 
 
SFSU x CCHRC x UCSF 
 
Creating exercise programs for the elderly Asian community in the Bay Area. 

Physical activity and the social emotional perspective of caretakers. 
 
Exceptional Athletes 
 
Gerardo Castro: CCSF 800 State Champion 2017 

Sienna Faidi: C&SH D-V XC State Runner Up 2022  

Malcolm Oakes: C&SH 2 X 1600 , 3200 BCL Class A Champion 2022/2023 
 
Certifications  
NASM-CPT 
NSCA CSCS 
USA Track & Field Level 1  
 
Teaching  
 
KIN 314: Strength and Conditioning  
KIN 355: Sports, Science and Fitness 
KIN 384: Research Methods in Kinesiology - GWAR  
KIN 100: Series