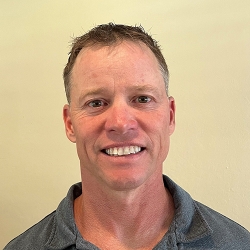 Phone: (415) 338-2182
Email: cmlee@sfsu.edu
Location: Gym 131
Dr. Lee's research focuses on clinical exercise physiology and autonomic nervous system control of the cardiovascular system; validation of exercise monitoring devices. Techniques utilized include heart rate variability, heart rate recovery, and baroreflex sensitivity.
Selected Publications
Myles, J. & C.M. Lee. Influence of Different Recovery Modalities on Basketball-Related Performance Tasks. Journal of Strength and Conditioning Research (In review).

Lee, C.M. R. Seligman, M. Kern. The Influence of Aerobic Exercise Frequency on Heart Rate Variability. Presented at American College of Sports Medicine Annual Meeting, San Diego, CA May 5 Published in Medicine and Science in Sports and Exercise, 47: 5, 2015.

Lee, C.M., A. Mendoza. Accuracy of Handgrip Sensors to Measure Heart Rate During Rest and Exercise. Journal of Physical Activity, Sports and Exercise, 1(1): 60-66, 2013.

Lee, C.M. and A. Mendoza. Dissociation of heart rate variability and heart rate recovery in well-trained athletes. European Journal of Applied Physiology, 112(7): 2757-2766, 2012.

Ghiya, S. and C.M. Lee. Influence of Alternate Nostril Breathing on Heart Rate Variability in Non-Practitioners of Yogic Breathing. International Journal of Yoga, 5: 66-69, 2012.

Lee, C.M., Gorelick, M. & Mendoza, A. Accuracy of an infrared LED device to measure heart rate and energy expenditure during rest and exercise. Journal of Sports Sciences, 29: 1645-1653, 2011.
Lee, C.M. Fundamentals of Exercise Physiology (Online Textbook). Great River Learning, Dubuque, IA. (2017) ISBN: 9781680752298.
Courses Taught
KIN 482: Exercise Physiology

KIN 742: Exercise and Cardiovascular Dynamics

KIN 746: Clinical Exercise Physiology

KIN 755: Exercise Electrocardiography, Testing, and Prescription