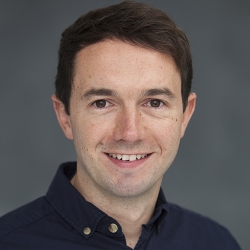 Email: mjdixon@sfsu.edu
Location: Gym 124
I am a lecturer specializing in motor learning and skill acquisition, as well the development of students' written communication and employability skills. Having coached in a range of elite youth and college environments, my teaching is underpinned by a wealth of practical experience and also informed by my research into sports coaching, pedagogy and reflective practice. 
Education
BSc Sport and Exercise Science. Nottingham Trent University.
MSc Coaching Science. University of the West of England.
Postgraduate Certificate in Teaching and Learning in Higher Education. University of the West of England
Research Interests
Coaching behaviours, stress and coaching, reflective practices in sports coaching/coach education, games-based coaching
Selected Publications
Dixon, M., Turner, M. J., & Gillman, J. (2016). Examining the relationships between challenge and threat cognitive appraisals and coaching behaviours in football coaches. Journal of Sports Sciences. 
Dixon, M., Lee, S., & Ghaye, T. (2015). Strengths-Based Reflective Practices in the Management of Change: Applications from Sport and Positive Psychology. Journal of Change Management. Published online: http://dx.doi.org/10.1080/14697017.2015.1125384
Dixon, M., & Brownett, J. (2015). The coach-athlete relationship in physical education: A qualitative investigation of female students in the United Kingdom. Educazione Fisica e Sport nella Scuola. 250, pp 28-33.
Dixon, M., & Ghaye, T. (2015). Improving Performance: Coaching through Positive Reflection and Action. Maisemore, New Vista Publications.
Dixon, M., & Ghaye, T. (2013). Coaching for Performance: Realising the Olympic Dream. Oxon, Routledge.
Dixon, M., Lee, S., & Ghaye, T. (2012). Coaching for Performance: an Interview with Olympic Diving Coach, Andy Banks. Reflective Practice. 13 (3).
Teaching
KIN 486: Motor Learning
KIN 330GW: Becoming a Kinesiologist - GWAR