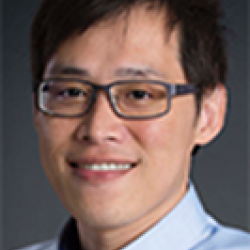 Email: yaoa@sfsu.edu
Location: Gym 142
Dr. Andy Yao is an esteemed Assistant Professor and Adapted Physical Education Specialist with over 22 years of dedicated experience. His career is a testament to his commitment to empowering individuals with disabilities through physical activity. Currently at San Francisco State University, he leads the Adapted Physical Education Added Authorization Program, spearheading inclusive education and reshaping the landscape of physical education.
 
Dr. Yao's influence extends beyond academia, as his passion for adaptive sports has nurtured professional athletes with disabilities, propelling disability sports into the spotlight. He bridges theory and practice seamlessly, fostering inclusivity and empowerment, leaving an indelible mark on diverse lives. Dr. Yao's genuine enthusiasm for transforming lives through adapted physical education showcases his role as an advocate for equal opportunities and holistic development, continuously pushing boundaries for a more inclusive and compassionate world.
 
 
Selected Publications
Yao, W.R. & Shapiro, D.R. (under review). An Examination of the Sport Commitment Model for Athletes with Physical Disabilities. Perceptual and Motor Skills.
Huang, H.C., Hong, W.C. & Yao, W.R.  (2022). Exercise and Anorexia: Adapted Physical Activity and Exercise Prescription Perspectives. Quarterly of Chinese Physical Education, 36(2), 201-210.
Pan, C.C. & Yao, W.R.  (2021). The unstoppable COVID-19: A challenge and call to action for online physical education programs for students with special needs. Special Education Quarterly, 160, 1-13.
Kuo, K.C., Yao, W.R., & Pan, C.C. (accepted) Exploring sport obstacles and application of individuals with intellectual disabilities: ICF framework. Special Education Quarterly.
Yao, W.R., Shapiro, D.R., & Liao, C.M. (2016). Parents motivation for participation in physical activity for children with disabilities. European Journal of Adapted Physical Activity, 9(1), 3-14.
 
Teaching
KIN 404 Sport and Exercise Psychology
KIN 536 Introduction to Adapted Physical Education
KIN 537 Movement for Individuals with Severe Disabilities
KIN 538 Therapeutic Exercise
KIN 539 Motor Assessment of Individuals with Disabilities
KIN 630 Internship in Adapted Physical Education